About Our Minister in Residence Program
The Community Church does not have a permanent minister. Rather, it has developed a unique program whereby retired clergy from the US are typically invited for a period of two months to lead our worship service on Sundays and assist in the spiritual and other short term needs of the congregation during their stay. We provide round trip transportation between San Miguel and the minister and his/her spouse's closest to home international airport, and we provide an apartment for them to live in while they are here.
Currently we have several ministers who have returned one or more times. Our ministers are ordained in various denominations such as: Presbyterian, United Methodist, ELCA (Lutheran), United Church of Christ, Disciples of Christ, Episcopalian and others.
Our Ministers in Residence
Richard and Linda Hull reside in Indianapolis, Indiana, having recently moved there from Jacksonville, FL.
Rick is a retired parish minister in the Christian Church (Disciples of Christ). A graduate of Bethany College (WV) and Yale Divinity School, he served full-time congregations in Wilkinsburg, PA; Tipton, IN; and Jacksonville, FL. In retirement he has enjoyed interim ministries in Florida, Wyoming, North Carolina, and Nebraska.
Linda holds degrees from Bethany College and the University of Pittsburgh. Her working career included teaching, public relations, and fundraising, retiring as Chief Development Officer for Girl Scouts in North Florida.
They have two daughters; Lee a Disciple of Christ minister and Lynn,
is an elementary school teacher; and they delight in their four grandchildren.
Dr. Donna. Schaper - Nov-Dec, 2023
Dr. Robert Hull - Sept-Oct, 2023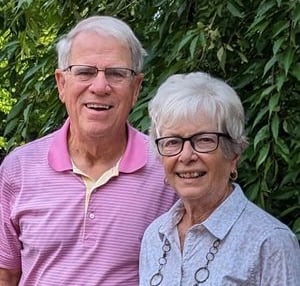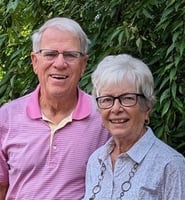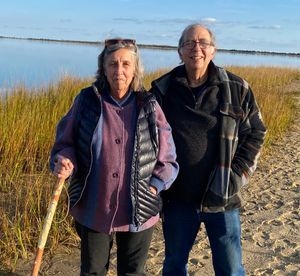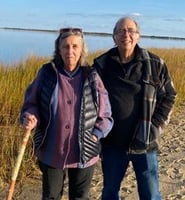 IIn IIIn her 50 years of ordained ministry as a parish pastor, Donna Schaper has focused on the building of congregations and not for profits while being a public minister. In her public ministries. her work has been grounded for the last fifteen years as adjunct professor of leadership at the former Hartford Seminary.
In her work as a pastor, she has grown and developed 8 congregations – in Arizona, Philadelphia, New Haven, Amherst, Massachusetts and then Chicago, Miami, and Greenwich Village in New York City. These congregations grew in membership and tipped to membership and boards of people under 40.
Warren Goldstein, her partner of 42 years, is accompanying her to San Miguel. Together they have three grown children and five grandchildren. They currently live in West Haven, Connecticut on the beach and travel extensively. Warren is a speechwriter for the American Federation of Teachers and a former chair of the history department at the University of Hartford.
More information on our future Ministers Coming Soon!